Whitestone Mennonite Church is a Church of Mennonite Church USA. We are a Christian church community committed to being an expression of the breadth, the strength and the diversity of God's love for all people. We seek to be defined not by our building or our traditions, but by our faithful response to God's love in Jesus Christ.
All services Livestreamed and in-person
Sunday School – 9:00 am
Classes available for children and youth (ages 3 through high school), young adults and adults.
Sunday Worship – 10:15 am
Evening Worship – 6:00 PM
Lead Pastor | Open Position
Our congregation is seeking a lead pastor. Priorities for this position include preaching and teaching, as well as organizational leadership and communication. We are seeking a pastor who takes spiritual formation seriously and encourages it within the congregation and community. Interested persons should contact the search committee chairperson via email to judylreimer03@gmail.com. We are praying for God's call to be heard!
Interim Lead Pastor | Kevin Wilder
Kevin Wilder is married to Marilyn Wilder and they are the parents of three young adult children that live in Kansas and Virginia. Kevin has served as a youth pastor, college campus pastor, Associate Pastor and a college professor in religion and the behavioral sciences. His academic training is in Family Ministry. He has his bachelors from Taylor University and his Masters from Friends University He completed the Apprentice Program in March of 2018 which is a 18 month spiritual direction experience.
Kevin grew up in Marion, Indiana. Kevin loves to be outdoors and with people. His favorite food is breakfast. Kevin plans to do interim work for his career and is looking forward to being at Whitestone for 2021. Kevin thinks a great day is time outside and a great conversation.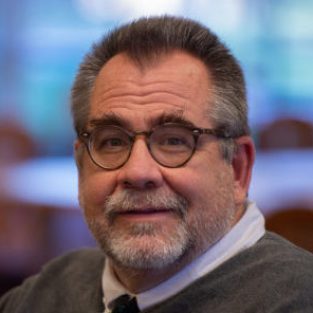 Pastor of Youth and Faith Formation | Isaac Landis
Isaac began serving at Whitestone in 2011. Previously he served as a Jr. High Youth Pastor in Pennsylvania for more than five years. One doesn't have that many years in youth ministry without (temporarily) losing kids at amusement parks, spending many sleepless nights in camp bunks, and most importantly, seeing lives changed!
Isaac has a love for the church and a desire to bring the generations together in faith formation. He also loves the genuine questions and curiosity that young people bring. Isaac and his wife, Melissa, have three children: Owen, Max and Anna. They love being part of such a caring faith community, and hope for Whitestone that it is a place people find belonging and are equipped for the mission of God.
Outreach Pastor | Ron Moyo
Ron's passion is to share the gospel by building relationships that transform peoples' lives. He says: "I believe in the transformational power of love in those who are disciples of Jesus Christ in all aspects of their lives." Ron's prayer for Whitestone is to see the congregation play its role in the community by bringing everyone to the table, sowing seeds of peace and love, and raising children that positively contribute to their communities.
Ron is a 2018 graduate of Anabaptist Mennonite Biblical Seminary (AMBS – Elkhart, Ind.). He has worked as the national youth pastor for the Brethren in Christ Church Zimbabwe conference and other nonprofit organizations in Zimbabwe. He has also worked for Mennonite World Conference and Mennonite Economic Development Agency (MEDA). Ron and his wife, Sue, have two young adult children, Lincoln and Linda.