A Community that creatively risks sharing
the transforming love of Jesus
Whitestone Mennonite Church is a Church of Mennonite Church USA. We are a Christian church community committed to being an expression of the breadth, the strength and the diversity of God's love for all people. We seek to be defined not by our building or our traditions, but by our faithful response to God's love in Jesus Christ.
Sunday School – 9 a.m.
Classes available for children and youth (ages 3 through high school), young adults and adults.
Nursery service available for children younger than 3.
Sunday Morning Worship – 10:15 a.m.
Nursery service available for children younger than 3.
Sunday Night Light – 6 p.m.
Interim Lead Pastor | Steve Schmidt
Steve loves the church and truly believes it is the greatest organization in the world, serving the greatest cause in the world, because of the greatest person that ever lived — Jesus. He has a passion for making the scriptures become alive and relevant to people's everyday lives. He says: "I long to see the church filled with people who love each other, who worship enthusiastically, and who serve the larger community and world generously."
Steve grew up in a family whose life centered around the church. He was raised in Pawnee Rock, Kansas, and has pastored in a variety of areas over the last 50 years, including Newton and Goessel, Kansas and La Junta, Colorado. He has a Master of Divinity from Anabaptist Mennonite Biblical Seminary (AMBS – Elkhart, Ind). Steve and his wife, Wanda, have two adult daughters and four grandchildren.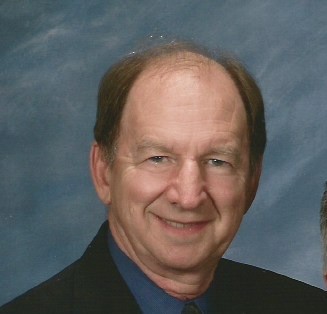 Pastor of Youth and Faith Formation | Isaac Landis
Isaac began serving at Whitestone in 2011. Previously he served as a Jr. High Youth Pastor in Pennsylvania for more than five years. One doesn't have that many years in youth ministry without (temporarily) losing kids at amusement parks, spending many sleepless nights in camp bunks, and most importantly, seeing lives changed!
Isaac has a love for the church and a desire to bring the generations together in faith formation. He also loves the genuine questions and curiosity that young people bring. Isaac and his wife, Melissa, have three children: Owen, Max and Anna. They love being part of such a caring faith community, and hope for Whitestone that it is a place people find belonging and are equipped for the mission of God.
Outreach Pastor | Ron Moyo
Ron's passion is to share the gospel by building relationships that transform peoples' lives. He says: "I believe in the transformational power of love in those who are disciples of Jesus Christ in all aspects of their lives." Ron's prayer for Whitestone is to see the congregation play its role in the community by bringing everyone to the table, sowing seeds of peace and love, and raising children that positively contribute to their communities.
Ron is a 2018 graduate of Anabaptist Mennonite Biblical Seminary (AMBS – Elkhart, Ind.). He has worked as the national youth pastor for the Brethren in Christ Church Zimbabwe conference and other nonprofit organizations in Zimbabwe. He has also worked for Mennonite World Conference and Mennonite Economic Development Agency (MEDA). Ron and his wife, Sue, have two young adult children, Lincoln and Linda.